Celebrating 85 Years of Feeding American Families
Count Down the Last 85 Days of 2023 with Prairie Farms
We're celebrating the final month of our 85th anniversary!
Enter to Win daily and monthly prize packages, and for a chance to win our BIG grand prize; $850 CASH, an $85 dairy prize package, and a Prairie Farms swag bag.
Contest Ends December 31, 2023
Daily and Monthly Prize Packages
1 Daily $20 Dairy Prize Pack Winner
---
1 Monthly $85 Dairy Prize Pack Winner
Receives:
$85 Dairy Prize Package
Swag Bag of Prairie Farms branded products
1 Winner in October
1 Winner in November
1 Winner in December
---
1 Grand Prize Winner
Receives:
$850 Cash
$85 Dairy Prize Package
Swag Bag of Prairie Farms branded products
Eligible States: Illinois, Indiana, Eastern Iowa, Northeast Arkansas, Kentucky, Michigan, Minnesota, Mississippi, Central/Eastern Missouri, South Dakota, Western Ohio, Tennessee, and Wisconsin
Prize winners will be notified by email and/or mail. No purchase necessary. Product availability varies by retailer. PRAIRIE FARMS AND NORTH STAR PRODUCTS MAY NOT BE AVAILABLE IN ALL AREAS, NO PRIZE SUBSTITUTIONS ARE PERMITTED.
Dairy Coupons are Not Permitted in the state of Louisiana. Valid at participating retailers. Contest may end at any time. Void where prohibited. See complete rules and prize details.
Christmas Cookie Dip A whipped dip using cream cheese and fresh heavy cream is the perfect combination ...
Generational Dairy Farms
An astounding fact is that farmers make up just 1.3% of the employed U.S. population which means most people are three to five generations removed from a farm.
Educational Farm Tours
From preschoolers to college students to parents and grandparents, our dairy farmers address common topics like animal welfare, antibiotics, milk production, and sustainability.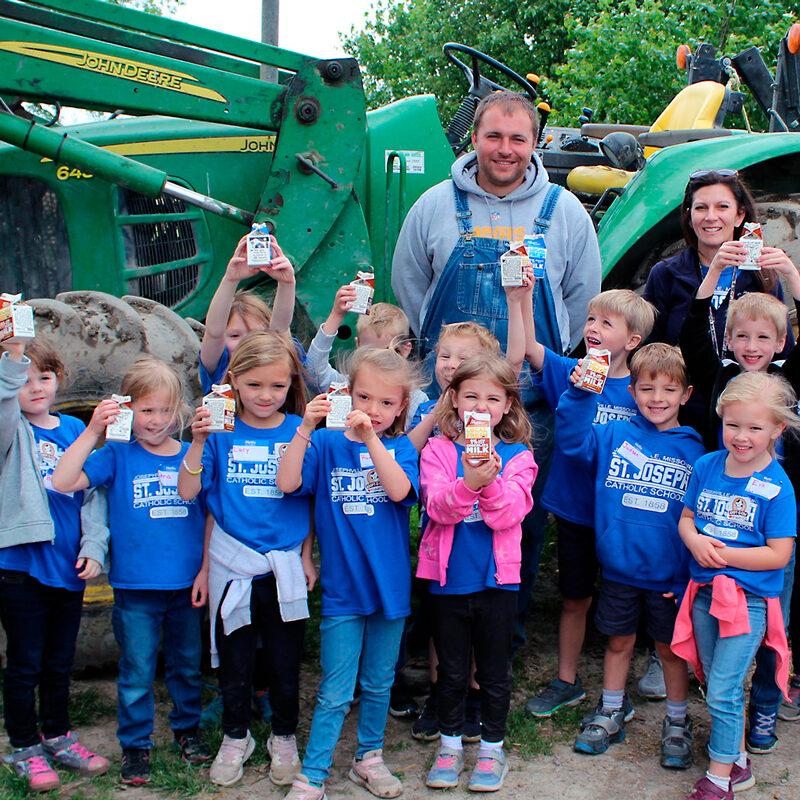 Inspiring Future Dairy Farmers
Our farm families are dedicated to their local communities. They inspire future dairy farmers every day by sharing their story, and how important it is to have local food sources.
We Love Our Cows
Our farm families love their cows and treat them like part of the family. Ask any of our farmers who eats breakfast first on the farm, and they'll all say "their girls" do. 
North, South, East and West. We've Got the Midwest Covered.
Choose 100% Real Dairy And Accept No Substitutes
NO Artificial Growth Hormones
Owned by 600+ Farm Families
Committed to Animal Care
Committed to Sustainability
Committed to Freshness
Committed to Quality Assurance -
Strict Control - No Antibiotics*


* Ensures milk shipped to stores is free of antibiotics
Not Only Do Our Cows Get an Early Start, We Do Too.
Each morning they load up and hit the streets, making hundreds of stops, delivering Prairie Farms products.
Take a look around and you'll find our milk and dairy products nearly everywhere - grocery stores, convenience stores, drug stores, schools, restaurants, hospitals, and other food service outlets.